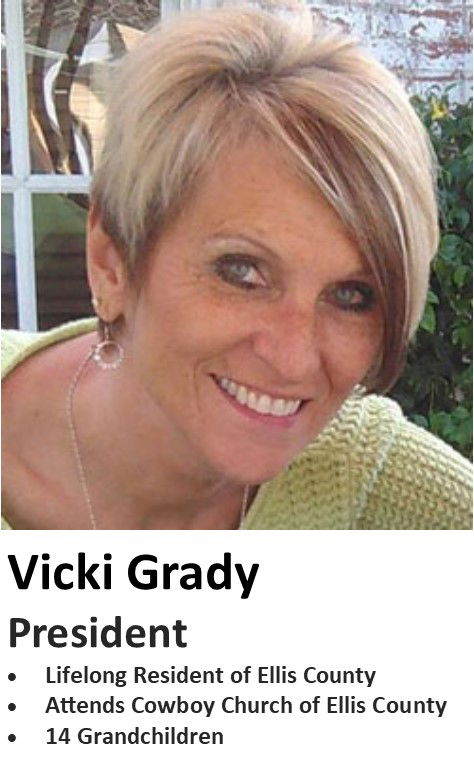 While doing The Purpose Driven Life Bible study at her church, God began to work in the heart of Our Sunflower Friends' founder, Vicki Grady about creating this ministry in the Ellis County community. Our mission is to work together to encourage and offer support to families in our community who are struggling from the effects of a life-threatening illness or catastrophic injury to a child or other family member and to let them know that they are not in their fight alone. Our motto: FRIENDS DON'T LET FRIENDS FIGHT CANCER ALONE!
"May the Lord bless and protect you; may the Lord's face radiate with joy because of you; may he be gracious to you, show you his favor, and give you his peace. Numbers 6:22-26 (Aaron's Prayer)"
Nominated by the Waxahachie Chamber of Commerce for Non-Profit of the year 2015 and 2016, we strive to continue to offer as much assistance and support to our sponsored members and many others throughout the area. To date, Our Sunflower Friends has helped more than 30 families dealing with overwhelming pressures of the situations that found themselves in. This assistance came in the form of things as simple as local store gift cards to home renovation needs.
However, we couldn't do any of these incredible support services if it wasn't for our incredible donors, volunteers, officers and board members.
2019 OSF Officers
Vicki Grady - President
Brandy Fields - Vice President
Jill Neustupa - Secretary / Treasurer
2019 Board Members
Rick Barber
Karen Brooks
Melissa Hedgepeth
Sharon Junkin
Sherre Rowe
Hannah Rowe